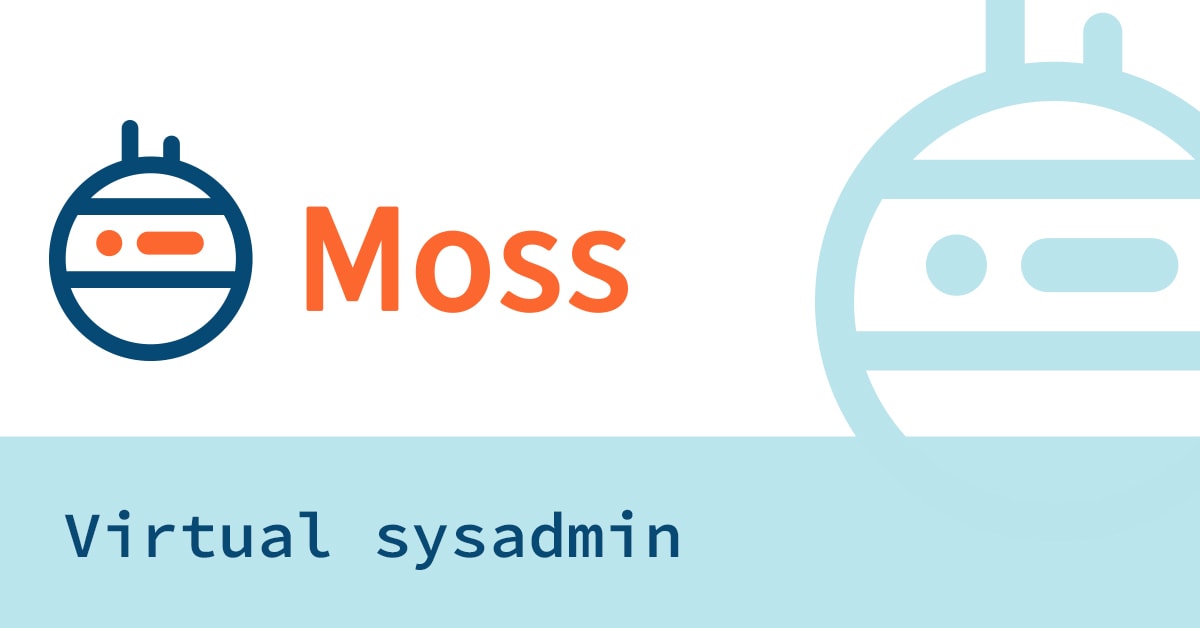 The Moss blog begins… at last!
We've wanted to start this blog for a long time, so that we can write about the web, systems administration, software development, security, good practices, products and services we love, and of course, about the latest Moss news (if you don't want to miss a post, subscribe to the blog in the form below and we'll notify you as we publish new content).
The world might not need a new blog (hehe), but we have two good reasons to write here. 1) We feel like doing it ?; and 2) we believe it can be useful to our customers and other web development professionals. We didn't start it before because the entire team was focused on developing Moss – we couldn't dedicate the required time to create quality content at a regular pace. Now the team's grown, the time has come for us to start writing!
When we decided to build Moss we knew that we wanted to help web development companies be more productive. Our goal is that this blog also becomes a valuable resource for those companies and professionals, by means of generating useful content for them. Whenever we serve a user in our chat, we strive to provide the best support we can. Whenever we plan new features, we take into account the value they provide to our customers. As we write in this blog, we'll follow the same criteria ?
In fact, we (founders of Moss) love to learn and communicate – maybe that's in our DNA. Before becoming the CTO of Moss, Dani worked with many SMEs and startups to help them implement agile methodologies for software project management (Scrum, Kanban), development (TDD – Test Driven Development), and operations (continuous integration, continuous deployment). He also owned (along with other partners) web and mobile development agencies, so he knows well the problems that many of our customers face in their everyday job. For my part, I worked for years as Adjunct Professor and Engineer in R&D Projects before becoming the CEO of Moss. So, in the professional field, I spent a lot of time teaching and writing articles or other technical documentation. But also designing and implementing distributed systems, deploying and maintaining virtual servers and private clouds, and of course writing code. Both Dani and I will dedicate part of our time to write in this blog about anything that we think you might find interesting.
At this moment you may be wondering why we decided to quit our previous jobs and focus on Moss… many people asked us! The truth is that we love everything that has to do with the DevOps culture and we're convinced of the advantages that automated and repeatable processes bring throughout the lifecycle of a software application. We wanted to work on a project related to this, and that also had the potential to scale – to become a global business. We found the challenge so appealing that we went for it and, after some trials, we aligned it to the sector that we know best – the one of web development.
So here we are, 100% focused on Moss. If you've read this far, thanks a lot! I hope you now have a better idea of ​​what you can expect from this blog. Once I've introduced it to you, let's start writing 'real' stuff! Hope to see you in our next post ?