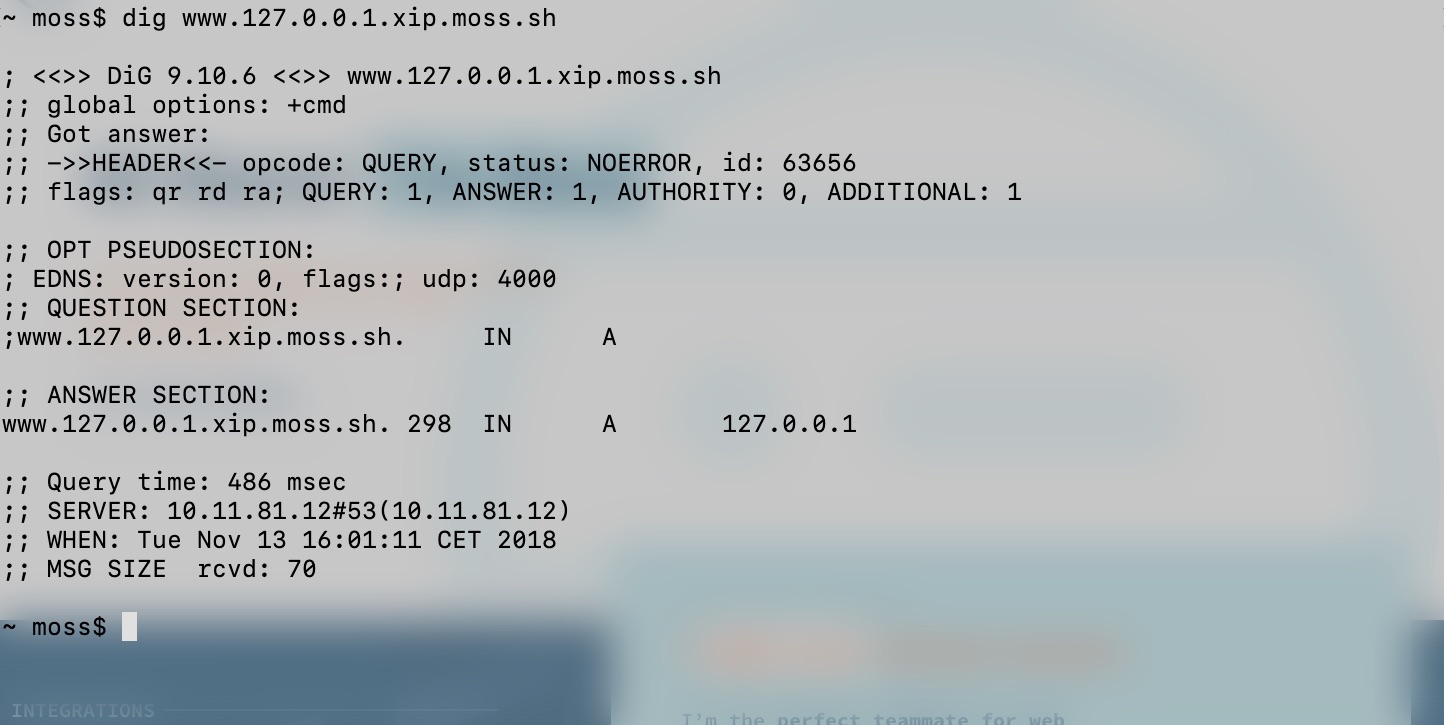 When you host multiple websites on a same server, your server needs a way to know the website it must return when an HTTP request arrives. The most widespread solution is to rely on the Host: header the client (usually the web browser) includes in the request. When HTTPS is involved, the SNI extension (Server Name Indication) is used to determine the certificate that must be used to secure the connection. The web server will employ the given hostname to serve the appropriate website.
The former implies that the hostname must resolve to the IP address of your server. But what if you're creating the website on your local development machine? What if you're just testing a tool like Moss to see if it fits your needs? Most likely you don't want to create new DNS records yet, so there must be a more convenient solution.
Meet wildcard DNS services for IP addresses. A domain name like www.10.0.0.1.xip.moss.sh www.10.0.0.1.getmoss.siteresolves to IP address 10.0.0.1. You don't have to set up anything, just choose the appropriate domain name based on the IP address of your server. We encourage our users to use a wildcard DNS service while they're trialing Moss, because it's the fastest way to get started.
In the remainder of this article I'll briefly review and compare the most relevant free wildcard DNS services you can use when you don't want to mess with the DNS records of your own domain yet.