Connect me to your
Slack

account

Get notifications in your Slack channels so that your team knows what's up with your servers and websites.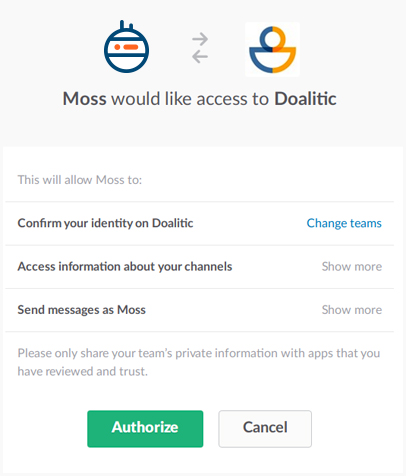 How to connect me to Slack
1. Log into your Moss account
2. Link your organization with Slack
3. Choose the channels to use at each workspace
See docs
Security updates, website deployments, health-checks, high usage alerts... right into your Slack channel!



You'll never be alone! Moss and our technical team are willing to help you with anything you need
Contact us