How the referral program works
The owner of the Moss account (i.e. the admin of the organization) has access to a referral link that can be shared among your friends and followers in order to earn credit in your Moss account. It can be found under the Referrals tab of the Organization.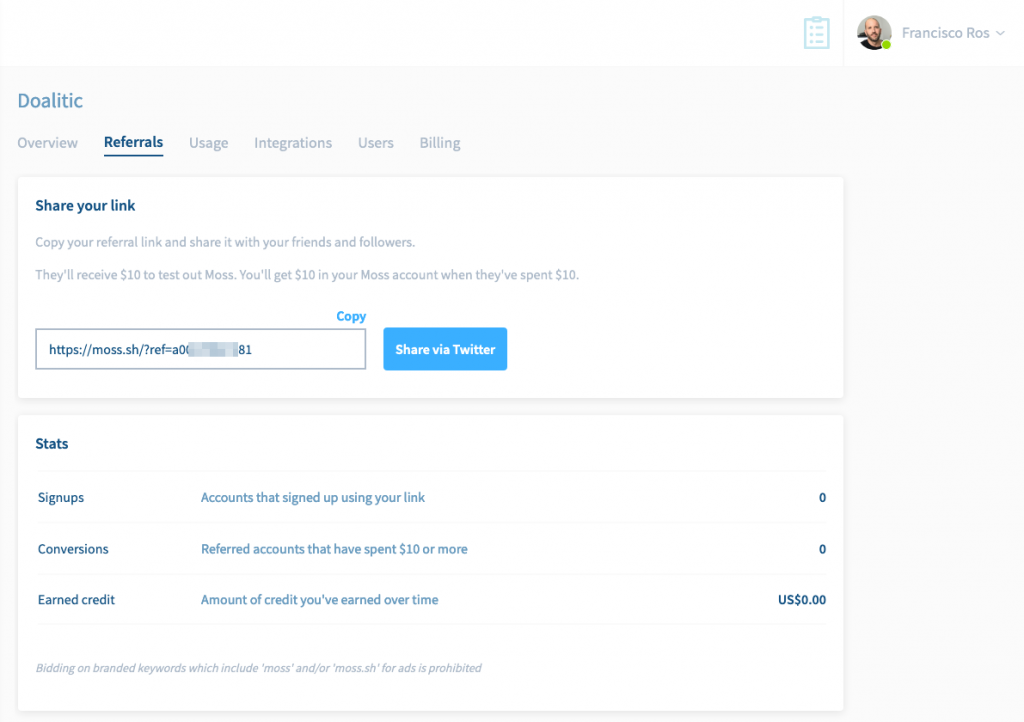 Users who sign up after clicking your referral link will get $10 (USD) in credit. Once they spend $10 or more in Moss, your account will receive $10 in credit.
Any user who registers up to 30 days after clicking your referral link is accounted as one of your signups.
NOTE: The conditions of the referral program may change at any time without previous notice.