Get alerts and notifications in Slack so your team knows what's up with your servers and sites
In this article you'll learn how you to integrate Moss with Slack so that you can receive server and site notifications on the Slack channels of your choice.
You must be the admin of your Moss organization in order to enable the Slack integration. You'll be able to link your Slack and Moss accounts and choose the Slack channels on which alerts and notifications will be delivered. If your teammates have joined these channels, they'll be up-to-date with the things happening on your servers and applications.
If you don't have one yet, you must create a Slack account in first place.
Once logged into Moss, head to the Integrations tab of the Organization and click New integration. Choose Slack, click Create, and authorize Moss to publish on your Slack channels.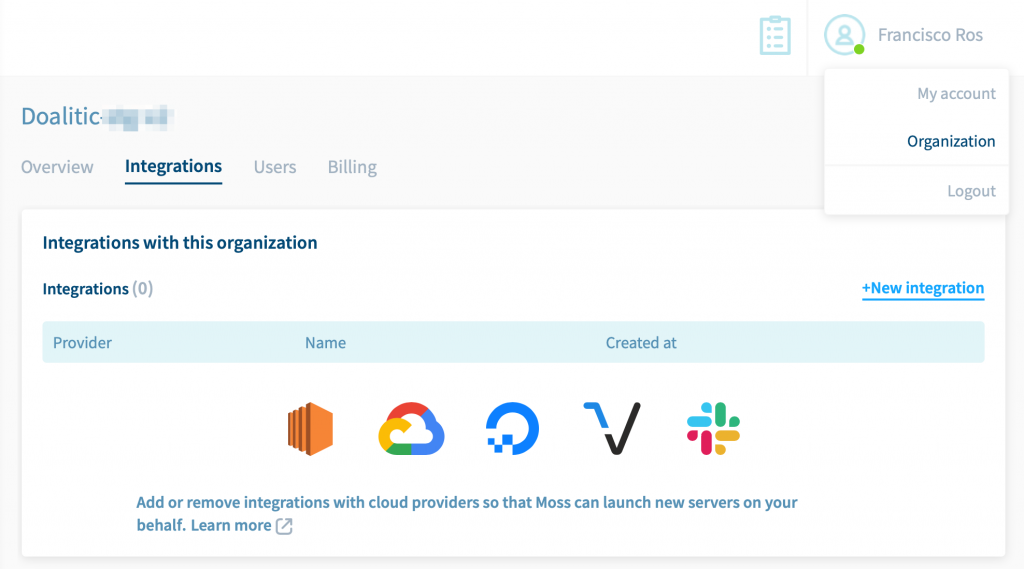 From now on, you can use Slack channels as the target of the Notification settings of your workspaces.